Terry Kitchen discography:
Click on

below to hear clips from the songs!

Next Time We Meet (urban campfire 1019, 2020)
buy here!
also available from itunes
listen on spotify
Terry's latest album blurs the line between the personal and the political, just like real life does. Dedicated to longtime friend and Loose Ties bandmate Bill Kuhlman, who passed away from cancer in 2018, Next Time We Meet showcases Kitchen's nuanced, intimate vocals and distinctive, chiming guitar, fleshed out by rich harmonies by Mara Levine, Amy Malkoff and Deede Bergeron and spare instrumental touches from Bob Harris (mandolin), Jackie Damsky (fiddle) and Roger Williams (Dobro). The songs range from gently driving bluegrass to classic protest folk to midnight confessional to edgy, ironic pop, and the album closes with an open-tuned arrangement of The Beatles' "Norwegian Wood."
01. Melanie
02. Party on the Roof
03. The Times We Almost Kissed
04. How Many Horses
05. White Lung
06. Next Time We Meet
07. Get There Soon Enough
08. Last Sand Castle Standing
09. Empty Mansion
10. Fireball Cinnamon Whisky
11. Hole in the Bottom of a Lie
12. Norwegian Wood


rubies in the dust (urban campfire 1016, 2019)
buy here!
listen/download at itunes
listen on spotify
Though best known as an award-winning songwriter, Terry is also a compelling interpreter and live performer. Terry's 2019 release Rubies in the Dust collects some choice covers and live tracks, as well as collaborations with guest performers Barbara Kessler and Rebecca Lynch.
01. In My Room
02. Ruby Tuesday
03. Nothing Works Better #3
04. Over the Christmas Moon
05. The Quiet Places LIVE
06. Life Is Hard Enough LIVE
07. Heaven Here on Earth LIVE
08. Take Me Blues LIVE
09. Snowflakes (featuring Barbara Kessler)
10. Rain on the Roof (featuring Rebecca Lynch)
11. 20th Century Zoo
12. Knockin' On Heaven's Door (CD only)


where the action is (Loose Ties) (urban campfire 1018, 2019)
download from itunes
listen on spotify
Terry's band Loose Ties' 1985 EP, produced by Fred Pineau of The Atlantics and featuring their #1 local single "Last Time" plus studio and live bonus cuts. With Terry, Bill Kuhlman, Brice Buchanan, Chris Peeler and Barry Singer.
01. Where the Action Is
02. Last Time
03. The Crying In Her Heart
04. Car Keys
05. Shake
06. High
07. Get Out of My Novel
08. Peeling the Orchid
09. Betcha Never Done It
10. Her Life Too
11. Next Big Thing
12. Stranded in Satin
13. Mercy Left Over
14. Love / Take a Ride LIVE
15. Picnic
16. Why Don't You Show Me
17. Linda's Got a Lover (But He Can't Dance)
18. Want It
19. Hammer and Nail
20. Stick with Deede
21. Spring of Salvation
22. Talkin' 'Bout David


the quiet places (urban campfire 1015, 2017)
buy direct from Terry's website!
also available from itunes

Terry's brand new CD The Quiet Places shuts out the noise, unplugs, and takes us on a journey deep inside the human heart, celebrating our small-but-important victories, finding strength for hard times and something like wisdom in our inevitable shortcomings. Ranging from Seeger-esque folk to Elvis Costello-tinged jazz/blues (including a cover of Spirit's classic "Nature's Way") and featuring help from Bob Harris (mandolin), Roger Williams (Dobro), Sam Dechenne (trumpet) and singers Mara Levine, Amy Malkoff and Rebecca Lynch, The Quiet Places is Kitchen's most revealing work to date.
01. Enjoy It While It Lasts
02. Seeds
03. The Quiet Places
04. Nature's Way
05. She's Already Cried
06. The Kid Behind the Wall
07. Half You Half Me
08. It's OK To Be Afraid
09. The Bar Harbor Full Sail Downeast Acadia
Windjammer Sunset Cruise
10. Let Your Wild Winds Blow
11. The Last Laugh
12. Jericho
BUY


the post-american century (urban campfire 1014, 2015)
also available from itunes.
The Post-American Century presents ten musical sketches of American life. Aided by Bob Harris (mandolin), Roger Williams (Dobro), Chris Devine (violin) and singers including Mara Levine and Amy Malkoff, The Post-American Century frames Kitchen's insightful lyrics with moody, stick-in-your-brain melodies and spare, rootsy accompaniment.
01. So Much More to Home
02. Sequel
03. Perelli's Barbershop
04. Tall Against the Wave
05. Stay Forever
06. Rock of Ages
07. Eternity (duet with Mara Levine)
08. One by One
09. Mommy Come Quick
10. I'm a Believer
BUY


songs from Next Big Thing (urban campfire 1013, 2013)
available on itunes.


about the album • about the book • buy the book & album


terry kitchen & mara levine (4-song EP) (urban campfire 1012, 2012)

Award-winning Boston contemporary folk singer/songwriter Terry Kitchen joins voices with acclaimed New Jersey vocalist Mara Levine for a sound that's both intensely dynamic and uniquely beautiful. This 4-song limited edition EP features Levine's gorgeous interpretation of Kitchen's "A Perfect Rose" as well as duet versions of "One by One (Song for Trayvon Martin)" and "The Favor."

01. A Perfect Rose
02. The Favor
03. One by One (Song for Trayvon Martin)
04. Summertime
BUY

Kitchen is one of New England's finest songwriters - The Boston Globe
Mara Levine is one of the best singers of her generation - Christine Lavin

summer to snowflakes (urban campfire 1011, 2009)
available from itunes.
summer to snowflakes is an intimate and personal album that nonetheless captures and reflects universal feelings, archetypal stories, and up to the minute world events. From the gentle guitar arpeggios that open "Listening to Summer" to the graceful piano that closes "Snowflakes," the CD is full of Kitchen's detailed, poignant songwriting, understated vocals, and rich musical colorings. Highlights include the banjo-driven "Rainbow (in the Middle of the Night)," based on a pivotal scene from Harper Lee's To Kill a Mockingbird, the authentic reggae groove of "Build a Bridge from Both Sides," and the jazz samba "If I Were Your Guitar." Two songs, the bluesy "Break the Same Heart Twice" and the wry "Last Straight Boy in Ptown" also feature full horn sections. A rewarding 14-song journey, from summer to snowflakes. Lyric booklet included.
01. listening to summer
02. cherokee run
03. rainbow (in the middle of the night)
04. build a bridge from both sides
05. if i were your guitar
06. last straight boy in ptown
07. ship in a bottle
08. why do i hate my very nice life?
09. be a man about it
10. first kiss feels like home
11. audience of one
12. love you too soon
13. break the same heart twice
14. snowflakes
BUY


heaven here on earth (urban campfire 1010, 2007)
available from itunes.
11 and a half songs about love, war and waitresses. Co-produced by Kitchen and Daniel Cantor (drummer for Jim's Big Ego), heaven here on earth is the most adventurous and energized of Kitchen's eight solo CDs. While still highlighting his literate, detail-rich songwriting, intimate vocals and deft guitar playing, the album features a full band on most tracks and a spirit that harkens back to Kitchen's rock'n'roll past. With sounds ranging from accordion ("The Seven Eleven Overture") to autoharp (the title tune) to a string quartet ("Nothing Works Better") and players including Alizon Lissance, Jesse Flack, Annie Raines, Brice Buchanan (from Kitchen's '80s band Loose Ties) and Cantor, heaven here on earth is Kitchen's most fully realized recording to date. The beautiful cover print, "papilliones japonaise," is by Provincetown artist Christian Kozaki. The CD also contains a booklet with full lyrics and credits.
01. the seven eleven overture
02. calling out for love
03. life is hard enough
04. never trust a bandit with your heart of gold
05. heaven here on earth
06. tip your waitress
07. memory county jail
08. village of the sun
09. nothing works better
10. magic days
11. christmas card
12. nothing works better #2
BUY


that's how it used to be (urban campfire 1009, 2004)
available from itunes.
12 original songs about the past, present and future plus an a cappella bonus cut of Brian Wilson's "In My Room." Featuring John McGann (mandolin, from the Wayfaring Strangers), Alizon Lissance (keyboards), Larry Finn (drums), Brice Buchanan (harmony vocals, slide guitar), Sarah Telford (harmony vocals), Carl Clements (sax, wood flute)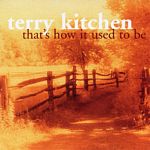 01.

mr. ginder's coal
02.

jumping fences
03.

living proof
04.

echo
05.

bang your head against the sky
06.

thin blade of grass
07.

plum island sand
08.

that's how it used to be
09.

night of a thousand lanterns
10.

the greatest game they never played
11.

i'll make it right
12.

ninety-nine
13.

in my room


BUY
Review of that's how it used to be by Celtic & Folk Reviews

Right Now (urban campfire 1008, 2002)
available from itunes.
Wide ranging album featuring Seth Connelly, John McGann, Alizon Lissance, Chris Devine and the award-winning title song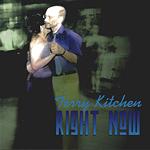 01.

Back When Yellow Meant Slow Down
02.

Billy
03.

Rain on the Roof
04.

The Sweet By and By
05.

Inside
06.

Garden in the City
07.

Today I'm Gonna Laugh
08.

Peter Pan
09.

Bonny Lights of Cavendish
10.

Keepsakes
11.

Blessing in Disguise
12.

Thirty-Seven
13.

Tomorrowland
14.

Hold Me
15.

Right Now
16.

Dreamland (intro.)
17.

Go to Dreamland Little Dreamer
18.

Inside (a cappella)


BUY


Perpendicular Universe: Loose Ties 1982-1988 (urban campfire 1007, 2001)
available from itunes
listen on spotify
Terry's '80s rock band featuring Bill Kuhlman, Chris Peeler, Brice Buchanan & Barry Singer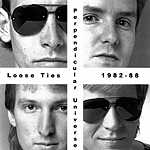 01.

For Pete's Sake
02.

More Dreams For Lizzie
03.

She Wind Me Up
04.

Grapevine
05.

Flag
06.

Longing For Love
07.

Secrets Don't Show
08.

Me & You
09.

Last Time
10.

Second Glance
11.

Love
12.

The Blame
13.

For The Love Of Money
14.

Rude Awakening
15.

Rage
16.

Basket
17.

Paradox


blues for cain & abel (urban campfire 1006, 1999)
available from itunes.
songs of faith & doubt featuring Seth Connelly, Michael Holland, Billy Novick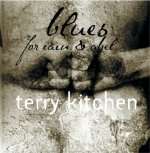 01.

Atlas
02.

Come Back to Me
03.

Noah & the Selfish Son
04.

Bethlehem
05.

Blues for Cain & Abel
06.

The Year of Living Lonely
07.

Martin Luther
08.

A Perfect Rose
09.

You Always Got There First
10.

Heimaey
11.

Good Friday
12.

The Quiet Earth
13.

Let It Be


BUY

Review of blues for cain & abel by acousticmusic.com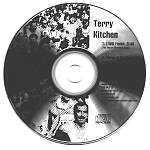 I Will Finish (urban campfire 1005, 1998)
the Boston Marathon Song, CD single
01.

I Will Finish (The Boston Marathon Song)
02.

Three If By Air


BUY


Blanket (urban campfire 1004, 1997) available from itunes.
13 songs about family, unexpected love, lightning and flying featuring Seth Connelly, Amy Malkoff, Michael Holland, Billy Novick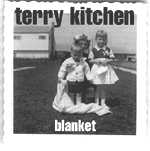 01.

Kid Who Looks Like Me
02.

I Can't Remember Life Before I Got Here
03.

Three If By Air
04.

If Wishes Were Rivers
05.

Love Is Possible
06.

The Sweetest Poison
07.

Everything Makes me Cry These Days Except The Rolling Stones
08.

Michael
09.

Rachel Won't You Come
10.

Big Sister
11.

Homesick Angel
12.

German Violin
13.

Lightning Strikes
14.

Kid (instrumental)


BUY

Review of blanket by acousticmusic.com


I Own This Town (urban campfire 1003, 1995) available from itunes.
13 songs about life, love and Findlay, Ohio featuring Seth Connelly, Laura Wood, Taylor Armerding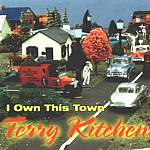 01.

I Own This Town
02.

Letter on a Train
03.

Liquid Ohio
04.

Christmas is Homeless
05.

Little Red Civic
06.

Afraid of the Dark
07.

This Lonely Path
08.

Makin' Friends
09.

A Year Ago Tonight
10.

Opening
11.

Faith
12.

The Pearl Within My Heart
13.

Kind of Perfect


BUY


blues and grace (urban campfire 002, 1993)
Terry's sophomore outing featuring Barbara Kessler, Geoff Bartley, Annie Raines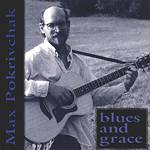 01.

blues and grace
02.

respecting pleasure
03.

homesick angel
04.

love may be leaving us a warning
05.

the angry years
06.

fix my bike
07.

arm of a starfish
08.

just can't seem to give up on the diamond (The Boston Red Sox Song)
09.

vodka for crying (wine to make love)
10.

the darwin stomp


BUY


max po-KRIV-chak (urban campfire 001, 1991)
debut album featuring leslie sterling, matt darriau, tricia langlois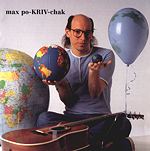 01.

turn your head around
02.

the favor
03.

some things are worth saving
04.

stonecutter
05.

fall like a rock
06.

this diamond ring
07.

property
08.

tender lee
09.

that's the way
10.

pray for rachel
11.

deep like a well
12.

take me blues


BUY